Call us 24/7
(626) 737-6753
Enjoy Piece of Mind with
Big Brother
#1 Rated & Simply
The Best Rate
Towing Service Los Angeles
&
Roadside Assistance
Better Convenience At Better Prices. Anytime. Anywhere.
Count on our team to get you and your vehicle to any destination of your choice. Providing customers with safe transportation and 24/7 roadside assistance at affordable prices.
---
Local & Long Distance Towing
Los Angeles CA
Seeking...Long Distance
or Simple Point-A to Point-B Transportation?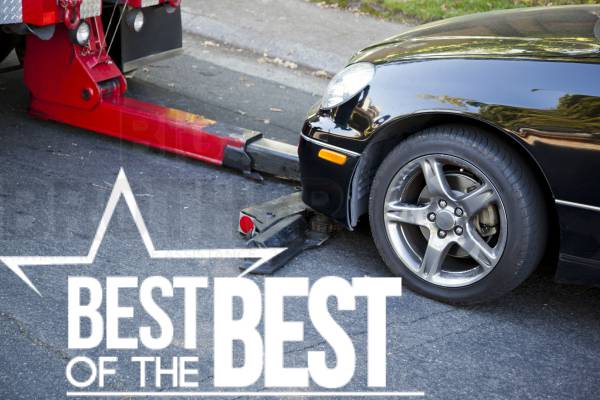 BigBrotherTowing.com - LA's Favorite Provider
Consumer, Commercial & Fleet - We Can Do It!
Big Brother works around your schedule to provide the utmost convenience and reliability. Unlike National chains, our employees do all the work without needing 3rd-party contractors. Being late is a thing in the past with our prompt and punctual arrivals so that you can get to your destination on-time. Our curbside assistance is offered 24 hours and a perfect solution for those just needing us 1-time or for a future scheduled appointment.
Roadside Assistance That Is Convenient
Dealerships and Delivery Corporations Rely On Us
If you are in good hands with our tow truck and flatbed services. As a major provider for local automotive & boat dealerships and delivery businesses, you can count on our service to get you to point-A to point-B. We stick to our founding roots and care for each driver as if it were our last service contract. Offering smartphone charging and a cold bottle of water to each of our customer guests is how we take our service to the next level above the competition. We understand the stress when being stuck in traffic or with a flat tire in Los Angeles. Call the best tow truck service in Los Angeles, CA and experience the new-age in curbside assistance.
Testimonials
Customer reviews
Once researching the prices and availability. It was an easy decision to choose Big Brother Towing. They really are personable and reliable.
You will not be dissapointed with these guy's assistance. I wast treated with respect and made sure that I was not late to my interview.
Taking roadside assitance to a new level. Big Brother goes above and beyond for their customers. I made sure to save their contact info in my iPhone for future reference.
I rely on Brother for all my roadsidea assistance needs. My drivers tell me over and over how easy and fast the help was. Brother helps my business run smoothly.
True All-In-One Service
24-Hour Schedule To Help You. Anytime. Anywhere.
Waiting on your insurance to contact a 3rd-party service is a thing in the past. Our drivers are near you and ready to assist in refueling, flat tire exchange, battery jump-start, new batter exchange, locksmithing and so much more. If you have a special request regarding a California tow truck or roadside service that is not listed below, please feel welcomed to contact our experienced staff.
Re-Program, Key Cutting & Lockouts
Cheaper, faster and longer warranty than most Dealerships. We take care of you no matter the vehicle lockout situation. Request a quote today.
Motorcycle Towing
Providing safe pick-up's and transportation with manufacture made towing accessories and harnesses for small-to-large bikes.
24 Hours
No need to call multiple services in the area. Our drivers are ready to respond to your location. Anytime. Anywhere. 24/7. That's how we do business.
Credit cards accepted
No hidden-fees and no impractical charges. Our staff expedites all insurance and non-insurance paperwork in-house and online. Cash & credit accepted.
Additional Services
If you don't see the servie you are needing. Contact our office. There's a good chance that we do, if not we can point you to the right direction.